I've got something vibrant for you today, courtesy of Jess! A UV reactive necklace that looks great under UV or in regular daylight.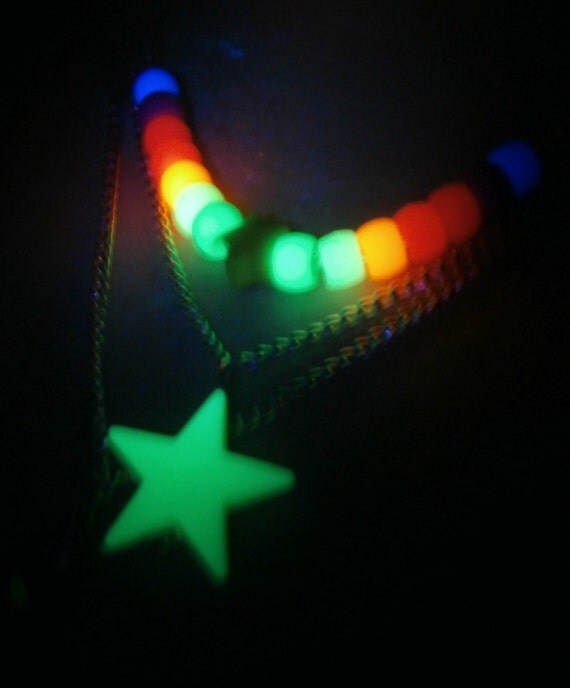 I'll let Jess describe this one:
"This cyber necklace is made with glow in the dark and UV reactive beads.
A large yellow star is framed with a string of rainbow pony beads and a beautiful ladybird (ladybug for all our american friends….!)
Looking cute and colourful in normal daylight it transforms into an amazing piece under UV light- perfect for all you ravers out there!
Comes packaged in a red gift bag, perfect as a present."See this item instore for more details